Penn GSE Expansion
In Spring 2022, GSE began construction on a dramatic building expansion that fulfills our vision of "One Penn GSE," bringing the majority of the School's programs, students, faculty, and program staff into one state-of-the-art building in the heart of the Penn campus. 
The School's central building at 3700 Walnut Street will be merged with nearby Stiteler Hall via a three-story addition that will provide a new entry to GSE from the 37th Street Walk and make Stiteler Hall fully ADA accessible.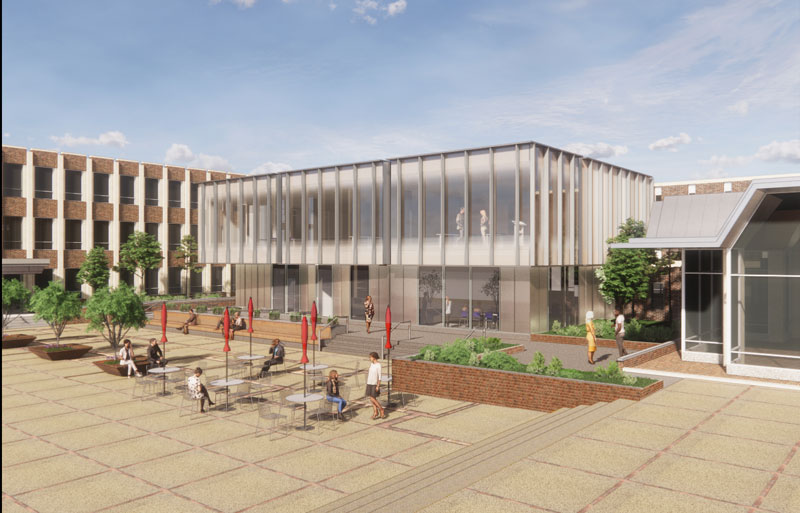 The two-story courtyard addition will house 3 large, flexible classrooms, a new makerspace, innovation studio, and a multimedia lab.
Construction News & Updates
For the latest construction news, read the August 2023 Expansion Update.
For more details on construction timeframe, closures, and anticipated impacts on students, staff, and faculty, visit the Penn GSE Expansion FAQ page. 
Expansion Updates Archive
Construction Site Time Lapse Photography
Expansion Update Archives
GSE Expansion – Building Re-opening