Penn GSE Expansion
In Spring 2022, GSE will begin construction on a dramatic building expansion that will fulfill Dean Grossman's vision of "One Penn GSE," bringing the majority of the School's programs, students, faculty, and program staff into one state-of-the-art building in the heart of the Penn campus. 
The School's central building at 3700 Walnut Street will be merged with nearby Stiteler Hall via a three-story addition that will provide a new entry to GSE from the 37th Street Walk and make Stiteler Hall fully ADA accessible.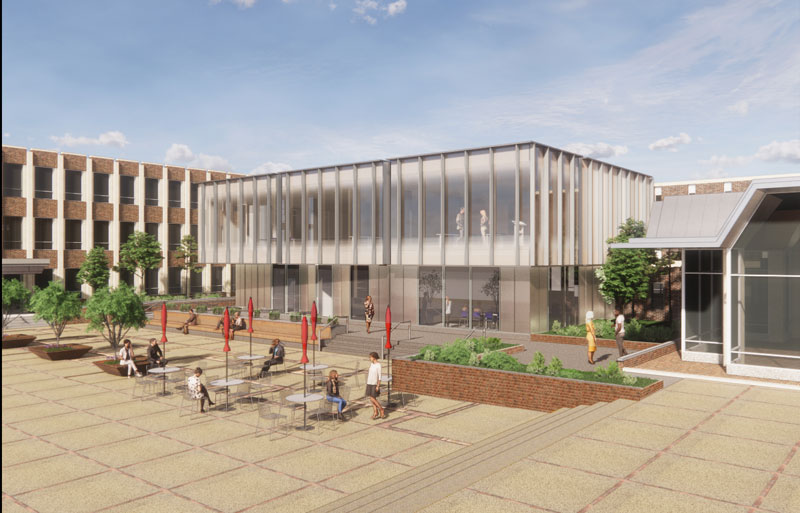 The two-story courtyard addition will house 3 large, flexible classrooms, a new makerspace, innovation studio, and a multimedia lab.
Construction News & Updates
For details on construction timeframe, closures, and anticipated impacts on students, staff, and faculty, visit the Penn GSE Expansion FAQ page.
GSE Expansion Update – March 8, 2022: Preliminary work associated with the GSE Expansion project will begin on March 14 with some minor excavation work near the steam pipes running along 37th Street Walk.
Although the excavation area will be fenced off, all entrances/exits for 3700 Walnut and Stiteler will be operational and will not be impacted by the limited work.
Noise associated with the excavation will be relatively minor and is not expected to impact any classroom activity. 
Please note that the official kick-off of project work is expected to begin on May 23, one week after Commencement.